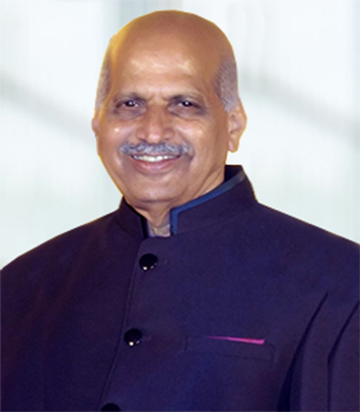 Mr. Murali K. Shetty
President
Bombay Bunts Association (BBA) has fulfilled its long-cherished dream of having its college/s and has added a feather to its cap by starting a Night College - 'Bunts College of Higher Education' along with the Day College - 'Bunts Institute for Higher Education' at the Shashikala Manmohan Shetty Complex at 'Bunts Center' Juinagar, and has accomplished its pilot project of having its own educational institute at Navi Mumbai, an extended suburb of Mumbai Metropolis.
By establishing educational institutes, the BBA has opened up opportunities for the lower strata of the society for all-round development to equip them to face the challenges in the employment market when they are out of college.
Presently, employers are looking out for fresh talents by having campus selection from the educational institutes to keep pace with the changing scenario. We have to build a college of repute and try to churn out as many students as possible with mental equilibrium so that they can face the challenges.
Complete focus and aim of the college are to relate the educational process to the real-time requirements of the present day world so that the moment they are out of the institution, they are ready to take up the challenges ahead in life and breathe easy in their work environment.
In the present scenario and with the corporate culture, global employers are looking up to the colleges for supplying multiskilled talent that can match their requirements. To achieve this objective, present-day educational institutions need to build, design and create a very effective and efficient mechanism to impart quality education by having customized programmes for students and duly complemented with continuous training of the teachers.
We, at Bombay Bunts Association, have been working continuously to achieve these objectives for over a decade. We believe in a transparent and open-minded policy of education which will continue to involve all the concerned parties' i.e parents, teachers, and students. Their valuable inputs and views would be taken, studied and implemented at all levels so that our Institution will be able to earn a good name in Navi Mumbai.
Through this message, I would like to recognize and appreciate the valuable contributions made by Adv. Rathnakar V. Shetty, Adv. Ashok D. Shetty, CA Vishwanath Shetty, and Mr. Shridhar K. Shetty to the Institution.
Our motto is to impart quality education to all those who have enrolled with us and I sincerely wish them best of luck in their endeavors.